Snapidle Chain and Belt Tensioners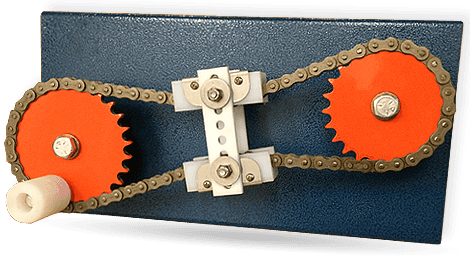 DURABILITY and VERSITILITY, two words you don't often see together when describing chain tensioners for the Power Transmission Industry however, Snapidle has changed the minds of Distributors around the world because it is just that, DURABLE and VERSATILE.
The Original and Award winning Free Floating Chain Tensioner just got even better and in the process more versatile. Snapidle chain tensioners are now 100% Stainless Steel & UHMW (plastic) making them suitable for all applications especially food handling equipment, moisture environments, waste water treatment facilities and the lists just keeps growing.
It's a Snap!
There are over 3,400 industrial wholesalers and distributors worldwide currently marketing our SNAPIDLE products. We are rapidly growing our business because Snapidle Tensioners offer the following benefits to you and your customers:
Free Floating
Dampens Vibrations
No idlers needed
Less Chain or Belt Wear
No Lubrication
Simple easy Installation
Less Belt Slippage
Less Sprocket or Pulley Wear
Less Maintenance
View Products
Why Snapidle?